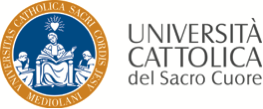 Università cattolica del Sacro cuore
Founded in 1921, the Università Cattolica del Sacro Cuore – UCSC is the largest private institution of higher learning in Europe. UCSC, with 42,000 students and 12 Faculties, is an academic community whose purpose is to contribute to the development of specialized studies, scientific research, and to the preparation of young adults for work, service in research and teaching, and careers in the public and private sectors. It achieves these goals by offering a superior academic education inspired by the basic principles of Christian Social Doctrine.

Securfin Holdings SpA
Securfin Holding is the holding company of the Moratti family. It was founded by Gian Marco and Letizia Moratti in the 1960s with the objective of managing the family's fixed and liquid assets. The company also manages Mrs Letizia Moratti's educational and philantropical  activities for the benefit of the disadvantaged.

Founded in Milan in 1937, Mapei is today the world leader in the production of adhesives and complementary products for the installation of all types of floor and wall coverings. The company is also specialized in other chemical products for building: from waterproofers to special mortars, from admixtures for concrete to products for the restoration of ancient buildings. The Group now counts 79 subsidiaries, 7 of which service companies, with 67 plants in 32 countries in the five continents, with an aggregated turnover of 2.6 billion euros and nearly 9000 employees.

Salini Impregilo is a global leading player in the construction of major infrastructures, specializing in the Hydro and Dams, where the Group is the world's leader, as well as in the Railways, Metro systems, Roads & Motorways. The Group has been active for more than 100 years, operating, as of today, in 50 countries, through five continents, with more than 30,000 employees. At the end of 2015 its turnover was €4.7 billion with an order backlog of €33 billion. Salini Impregilo Group is headquartered in Italy and is listed at the Milan Stock Exchange.
Always Africa Association
Founded in Milan in 2015, Always Africa is the Association created by the professionals in ALTIS – Graduate School Business and Society of the Università Cattolica, that were responsible for the African entrepreneurial training initiative that led to the founding of the E4Impact Foundation. The association promotes the entrepreneurial development of Africa, with a special attention to businesses which make a positive social and environmental impact.