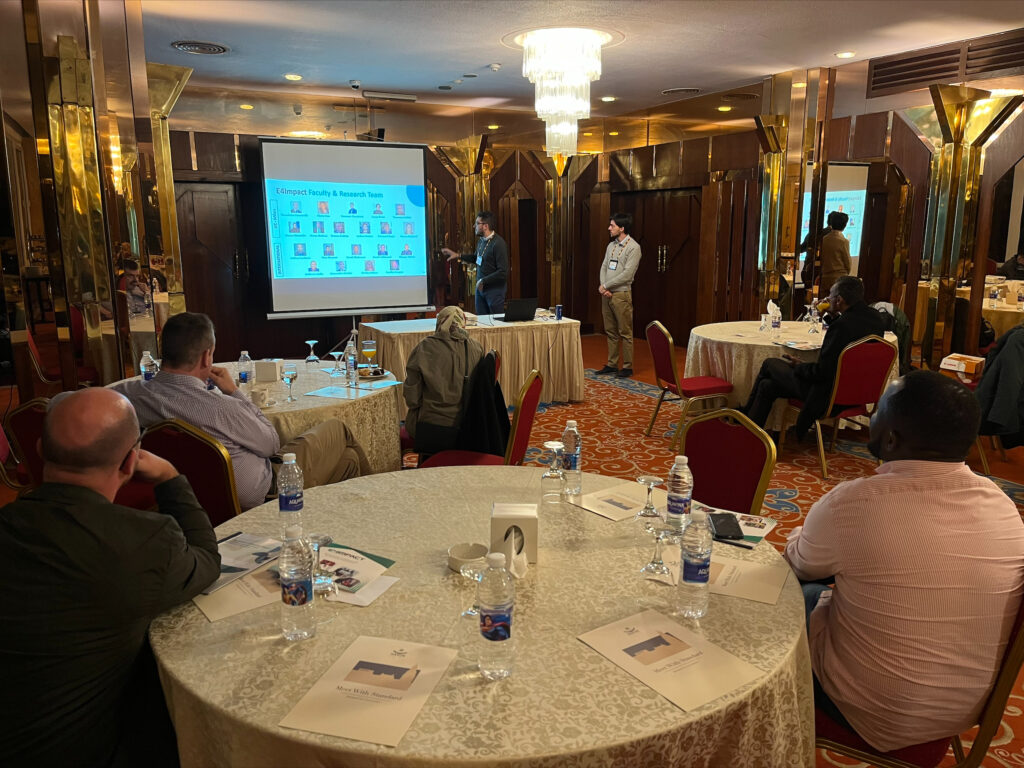 About the session
The 10th of January was held the event "The E4Impact University Alliance: teaching and research on impact entrepreneurship in Africa" at Baron Hotel in Cairo (Egypt).
On this occasion, E4Impact and ALTIS scholars and Phd researchers presented the activities and objectives of the E4Impact Alliance, the largest pan-African community of universities that promotes high-impact social and environmental entrepreneurship in Africa.
The event was also an opportunity to introduce the new edition of the international Phd offered by E4Impact with Uganda Martyrs University and Università Cattolica del Sacro Cuore. This program is specifically designed for African Scholars and allows them to access high-quality entrepreneurship training, as well as enter into an international network of professors.