Tangaza College is a Catholic University College jointly owned by the member religious congregations. It has its roots in Catholic Tradition, especially as planted and nourished in East Africa through the missionary endeavors which spanned the late 19th and entire 20th centuries. Currently, the College offers undergraduate degrees, master's degrees, Diploma programs, and several certificate programs in its various institutes.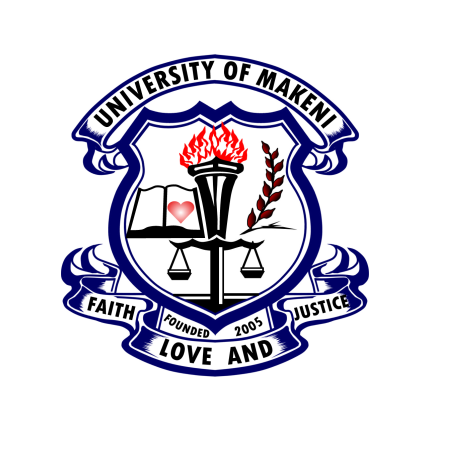 Established in 2005, UNIMAK was granted university status in August 2009. Now, with more than 1,200 students, the College seeks to promote the religious, political, social, and economic development of the people of Africa. By providing a public forum that allows the Church to make widely known, in creative dialogue, Christian convictions about man, woman, family, work, economy, society, politics, international life, and the environment.
The Uganda Martyrs University (UMU) is a faith-based private university established in 1993, and owned by the Uganda Episcopal Conference. UMU received a civil University Charter in 2005 from the government, to legitimize its existence and autonomy. UMU offers full-time, weekend/part-time, and distance-learning courses. Students are drawn from a variety of backgrounds and countries like Uganda, the rest of Africa, and worldwide.
CERAP was founded in Abidjan to educate and do research. It's University as well as Social Center, and together with the Institut de la dignité et des droits humains (IDDH), founded in 2003, it aims at educating the future political leaders that will bring about positive change in West Africa. CERAP/IDDH was recognized by the Ministry of Higher Education and Scientific Research of Ivory Coast as a private institution of higher education in 2005. It was awarded as the best private University of Ivory Coast in 2012.

The Institut Superieur de Management (ISM) was founded in 1992 as an answer to the educational system crisis. It was the first Private Business School in the African french-speaking countries. In 2006 ISM was accreditated Excellency Center UEMAO (a prestigious recognition in the private education in Africa), it tries to evolve its educational programs according to the labor market and international environment needs.
St. Mary's University (SMU) was established in 1998 under St. Mary's University General Educational Development PLC with its head office in Awassa and a branch in Addis Ababa. St.Mary's university is a founding member of the Ethiopian Private Higher  Education Institutions Association and is a member of the African Association of Universities.
The University of Professional Studies of Accra (UPSA) provides both academic and business professional education in Ghana. The university is the only public institution with the mandate to offer both academic degrees and provide training for higher professional education in Ghana. The school has been awarded international accreditation for its Business programs.
The University of Medical Sciences and Technology (UMST) was established in 1995 in El Riyadh Area (Khartoum State). It aims to develop competent and socially responsible professionals and lifelong learners in an environment that promotes excellence in the academic core processes of teaching, learning, and research and community service.
The Government of Rwanda established the University of Rwanda (UR) in 2013. It is a single, multi-campus institution offering a wide range of academic studies. As such, it provides opportunities for students to pursue a variety of programs and to undertake their studies at different locations across the country, both through classes at designated campuses and through access to distance learning.
The Catholic University of Zimbabwe (CUZ) was opened in August 1999. It provides Holistic education in a Christian environment in its teaching, research, and service programs to all, irrespective of religion, nationality, or any other designations. The university now has four campuses, Harare, Chinhoyi, Bulawayo and Mutare.
Jacky Felly Nafack Institute of Technology (JFN-IT) is a Cameroonian University Institute that trains young Cameroonians taking into account the specificities of local constraints and needs, but also international standards. Its vision is aimed at strengthening the local economy. The advanced training courses are based on technology and meet the needs of national and local socio-economic sectors.
Université Catholique du Congo (UCC) is a private university known for its excellence, dynamism and the quality of the programs offered. It was opened in 1987 by the Episcopal Conference of Zaïre. The university offer is characterized by interdisciplinarity and enhancement of the general culture linked to the christian values.
CEFOD Business School (CBS) of CEFOD University Institute is part of a growth dynamic. From 2019 it has opened new license courses and started its Master cycle in the fields of management, organizational management, law, economics, sustainable development, and documentation. As part of the classic CEFOD trajectory, CBS aims to provide diploma and professional training for senior managers. This training is based on an ethics specific to CEFOD known for its rigor, with an emphasis on supporting students.
The Saint Thomas University of Mozambique (USTM) is a Private Institution of Higher Education that was founded more than 13 years ago by His Eminence Cardinal Dom Alexandre José Maria dos Santos. Its hadquarter is located in the City of Maputo and other two offices are situated in Xai-Xai and Macia districts (Gaza Province).
Founded in 2001, Université Centrale is the largest multidisciplinary private university in Tunisia. It offers 7 clusters of higher education curricula: health, business, law, engineering, architecture and design, journalism and communication, ICT and an executive training center. Today it has nearly 7,000 students from more than 20 different countries. Pioneer and resolutely oriented towards globalization, Université Centrale is the first institution to join the network Honoris United Universities.