The 8th edition of Promote was held from the 19th to the 27th of February 2022 at the Palais des Congrès in Yaoundé (Cameroon). The theme of this edition was "The industrialization of Africa, a key to the emergence of the continent" and it saw the participation of 750 local and international companies, including E4Impact Foundation with a stand in the Italian pavilion.
PROMOTE is a multisectoral exhibition organized in Cameroon, at the confluence of Central and West Africa, on a non-commercial basis and for the general interest of the economy by mandate of the highest Cameroonian authorities and by the International Foundation INTERPROGRESS.
The 8th edition of Promote was like no other: it took place in the context of a pandemic crisis marked by Covid-19, which, without any doubt, had a huge impact on the organization. Not to mention the economic context, which may have forced companies to put the pedal to the metal on their participation. The multisectoral fair ended with a positive appraisal.
Despite the shy attendance of large companies, the balance for E4Impact's stand was good and it managed to capture the interest of many entrepreneurs. Indeed, it has been a good occasion to speak about the Foundation's activities and what it offers to accompany and train entrepreneurs.
"We were able to have more than 300 visits to our stand during the week, which is quite an important visibility for E4Impact's activities in Cameroon" says Mr. Flavien Tchamdjeu, Head of E4Impact Francophone Africa.
Furthermore, if there is anything that was present at the Promote fair, both in terms of quantity and quality, it is the reflection-based meetings. Not a day went by without conference-debates, b2b meetings, thematic aperitifs on various subjects. E4Impact attended a meeting with UNIDO on "Innovation and digital transformation, for the development of Industry 4.0 in Africa". In that occasion, E4Impact General Manager, Frank Cinque, Mr Flavien Tchamdjeu and Marco Locati (member of E4Impact Business Development Africa), talked about the role of E4Impact as a bridge between Italy and Africa and they also shed light one the activities of the E4Impact Accelerator.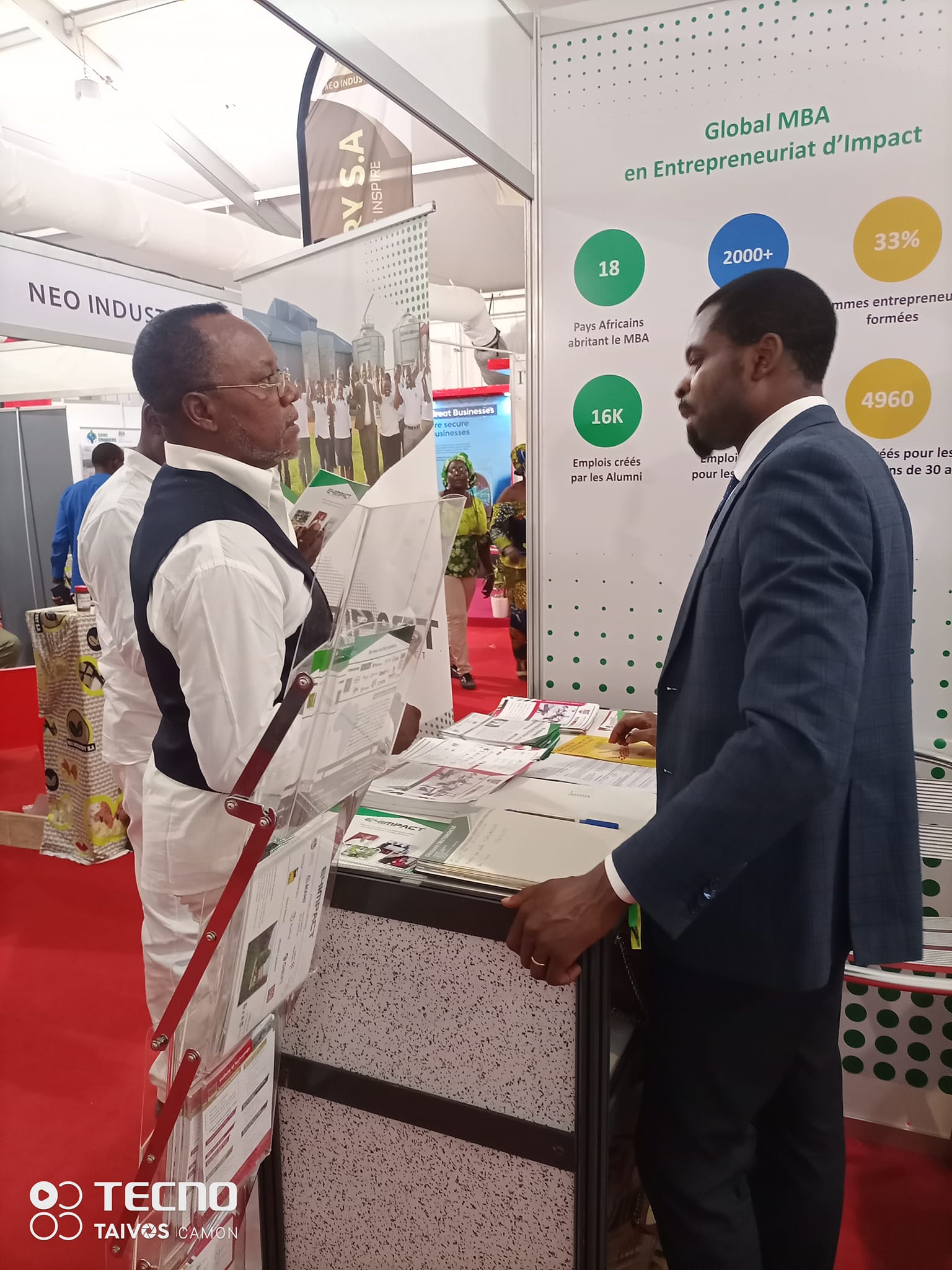 E4Impact also attended the Italy Day in which Mr. Flavien Tchamdjeu introduced the Foundation along with its vision, objectives, and mission. This presentation was attended by several Italian companies and 10 of them asked for partnerships and collaborations.
Shortly, despite the Covid-19 pandemic, the Promote exhibition was a powerful instrument of visibility, thanks to the numerous b2b meetings, and a great opportunity to raise Cameroonians and international companies' awareness of the activities of the Foundation. We remain hopeful about what the future holds for E4Impact in Cameroon.
Caroline Ekoulé