Joseph Nkandu is a Ugandan entrepreneur, Founder and Executive Director of NUCAFE, the national umbrella organization of coffee farmers in Uganda.
Joseph was born and raised on a coffee farm in his village, where his parents struggled and worked to look for his school fees. He was also among the young people who suffered as victims of the Uganda civil war from 1981 to 1986. After that, he struggled to pursue his studies and he obtained a bachelor's degree in Agriculture at Makerere University in Kampala. Joseph enrolled in the first ever edition of the Global MBA in Impact Entrepreneurship to get acquainted with the necessary business tools and methods that could be used to deal with the challenges of social needs.
Along these years, thanks to his determination, he and his company have achieved several goals either in terms of awards or benefits for the society and the environment. First of all, Joseph has created the Farmer Ownership Model, which was recognized amongst the CTA top 20 innovations benefiting smallholders. He even founded a Consortium for Enhancing University's Responsiveness to Agribusiness Development (CURAD) and advocated and lobbied for the first ever Uganda national coffee policy, launched early in 2013. He is championing the greening of the coffee value chain in Uganda with climate-smart agricultural practices and renewable energy.
"NUCAFE is the largest employer in Uganda's coffee industry
and gathers 1.5 million smallholder coffee farmers."
"NUCAFE has evolved to become the largest employer in Uganda's coffee industry and won the Uganda investor of the year Award in 2016 in the medium gold category. It uses the farmer ownership model (FOM) to nurture entrepreneurs who develop enterprises that create different jobs along the entire coffee value chain. The FOM is a social entrepreneurial model that empowers farmers to assume many functions and responsibilities along any agricultural value chain. It also enables farmers to make a better return on their investment, while nurturing the environmental good and creating a social impact on society as it sustains itself. Thanks to NUCAFE, over 1,000 direct and indirect jobs across the entire coffee value chain were created." he stated.
But let's see how NUCAFE was born and developed.
1.How was your Business Idea born? 
After completing a Bachelor of Science degree in Agriculture, I was willing to determine why coffee farmers in Uganda remain poor despite producing the most critical Uganda cash crop. From time to time, my parents could not pay school fees on time as they could not make enough money out of coffee. I used to be sent out of school for untimely payment of school fees. I've had to conduct a coffee value chain analysis back in my village by asking farmers at what price they would sell their coffee and what stage in the value chain they would sell it. My findings were interesting; farmers were selling immature or unprocessed coffee at the lowest steps of the value chain (including at the flowering stage), and the buyers dictate the price they would pay them. None of the farmers would say or negotiate for a fee. Instead, buyers, often known as middlemen, gave the price. So, I asked the farmers, "who owns the coffee if you cannot say the price?". It was then evident that farmers never owned the coffee. Farmers were instead more of custodians. These findings upset me, so I came up with an innovation of the Farmer Ownership Model (FOM).
2.How can your business improve the life of the beneficiaries of your activities? 
Through the Farmer Ownership Model, farmers are empowered to take on as many roles and responsibilities as possible along the entire value chain. Farmers are organized into associations and cooperatives to enhance economies of scale. They collectively make investments that would otherwise be hard for a single farmer, access better financial services, market processed and value-added coffee, and together be able to carry out policy advocacy for enabling policy environments.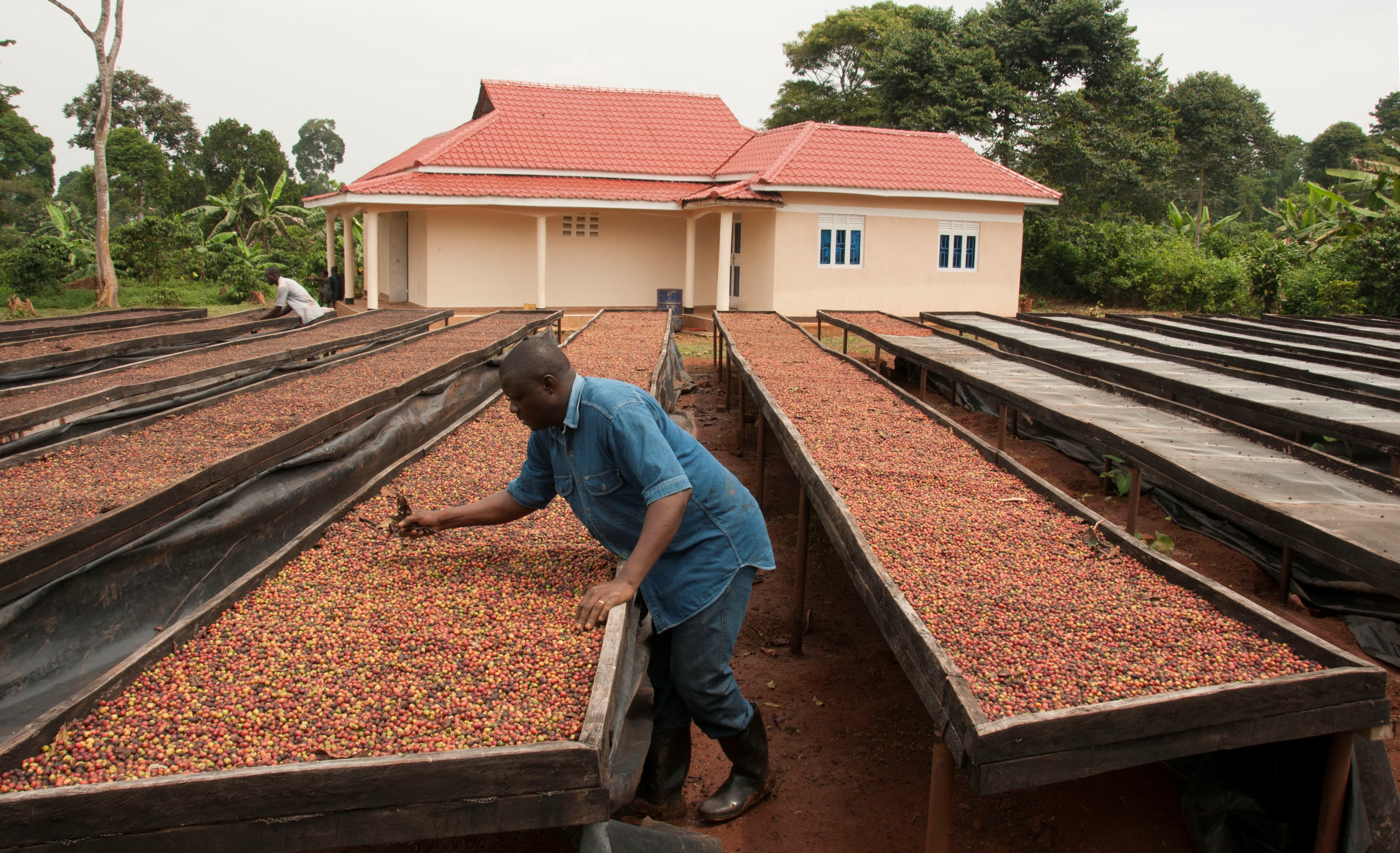 3.What has been the main challenge you had to overcome in your entrepreneurial experience? 
Spearheading Lobby and Advocacy to influence Uganda's Government to formulate the first-ever Uganda's national coffee policy was the hardest thing to do without fear or favor. Additionally, organizing 1.5 million smallholder coffee farmers into 200 functional entrepreneurial organizations, as associations and Cooperatives for effective service delivery and impact creation, was another interesting challenge. Finally, spearheading curriculum reforms in universities and other learning institutions has been an added system change hurdle but very rewarding for our children and society. I managed to overcome all that thanks to teams and partnerships, building and demonstrating positive change through continuous learning, innovation, and constant improvement.
4.In your opinion, what are the main qualities an entrepreneur should have?
There are at least 5:
Compassionate leadership and developing models that give feasible alternative solutions to community social challenges.
Pursuing a shared vision.
Teambuilding and relentless partnership development.
Always try out innovations and create awareness and visibility.
Be willing to fail several times but continue trying.
5.What would you suggest to a new-born entrepreneur? 
A new-born entrepreneur should ensure that business is a solution to human and society needs. That profit is good and sustainable when it does not compromise the environment and community.
6.Could you tell us a particular satisfactory moment you had in your entrepreneurial activity?
I had the most satisfactory moment when I successfully implemented my MBA business plan into an existing successful social business benefiting 1.5 million smallholder coffee farmers, employing over 1000 young people across the entire coffee value chain. The same E4Impact MBA business plan is translated into the current NUCAFE Centre for Agribusiness and Farmer Entrepreneurship Enhancement (CAFÉ). The center is a farmers' one-stop-shop for coffee value chain innovation, processing, and value addition technologies where farmers' income has increased by at least 250%.
7.Could you tell us how the MBA has helped you and your business?
The Global MBA in Impact Entrepreneurship enabled me to establish several contacts and transform only profit-oriented coffee businesses into coffee businesses with a human face with social impact. Moreover, I have gained a lot of knowledge through sharing with fellow students.
Learn more on NUCAFE
Facebook page: @NUCAFE95
Twitter account: @NUCAFE95