Phyllis Munyi-Kariuki is a passionate entrepreneur from Kenya. She is the founder and director of Rare Gem Talent School, an institution that offers individualized support to children with learning difficulties as per their learning needs, assessment, and referral services; it also nurtures their talents for self-realization.
"Back in the days, "Dyslexia" was a buzz word. Thanks to our work, with small strides, the public began to understand it. We found out that many people could recall schoolmates who suffered a great deal that was forced to drop out of school early. This might have otherwise been averted if they had some knowledge about dyslexia." Phyllis told us.
Philly's' study path is full of qualifications, and thus we can understand how much commitment she puts in everything she does. She took a Bachelor of Commerce at the University of Nairobi in 2007. Then she obtained the Certificate in Teaching Children with Learning Difficulties and the Certificate in Supporting children with difficulties and reading and writing at the University of London. Last but not least, she took a Master of Arts in Child and Family Development at Daystar University. Phyllis enrolled in the Global MBA in Impact Entrepreneurship at the Tangaza University College in Nairobi (Kenya) thanks to a friend of hers who, in 2019, informed her about the existence of this opportunity and invited her to participate.
"Rare Gem Talent School teaches to 100 children per year and admits children from the larger East Africa: Burundi, Tanzania, and Southern Sudan."
"I am overly grateful to my friend. I met other participants and other SMEs who were already in different MBA Classes. My friend explained how studying the MBA had helped his business and mingling with other SMEs who had participated in the challenge. I was convinced enrolling in the MBA was a worthy course. The MBA has opened opportunities for us, meeting financiers and people of interest who could help grow the business even more. The only regret I have is that I had not done it earlier."
But let's learn more about her school and her passion for children's education.
1.How was your Business Idea born?
Rare Gem Talent School was founded to provide a solution to parents of children with specific learning difficulties. In 2005 I discovered that my son had unidentified learning difficulties. I explained to his teachers, but they thought I was protecting my 'lazy son.' They had difficulties accepting that he had a learning difficulty. Later, I even found out that my nephew had some challenges too.
Assessing the situation, my sister and I decided not to leave our children's fate in the hands of the same teachers who labeled them lazy. Therefore, I dug deeper into this condition online, and I acquired lots of knowledge that I applied to teach him. From that moment on, teachers from his school started recommending other parents whose children had been labeled "slow learners." It became clear that my teaching method was solving learning difficulties. Before long, I had about 8 to 10 children; I had remedial classes in the evening and over the weekends in my home.
Soon we realized there was a need to have a platform to create awareness about learning difficulties/dyslexia. Upon this realization that Dyslexia Organisation, Kenya (DOK) was registered in the year 2011. We launched a serious campaign through the media and on our website, among other forums that had a broader public reach locally and in the region.
In 2017 Rare Gem Talent Senior School was started with seven learners from our school and from other primary schools who had performed below the standard secondary school entry grades.
2.How can your business improve the life of the beneficiaries of your activities? 
We focus on developing individual learners at their learning needs and unlocking their unique potential. The students who attend our school have raised their self-esteem and change their focus mainly from academic success but exploring their skills without stigma. We not only teach the standard school curriculum; we also help learners identify and nurture their talents. We include vocational training in our curriculum to enable the children to develop skills such as talents: art, drawing, bead making, gardening, hairdressing, sewing, mat making, knitting to help the children develop skills. Many children have identified their strengths.
3.What has been the main challenge you had to overcome in your entrepreneurial experience? 
Space is our biggest challenge. Both primary and secondary schools are accommodated in a quarter-acre rented place. This is a big challenge because of the significant number of learners in one small compound with the classes and the boarding facility for both boys and girls.
To overcome this, we are acquiring a larger piece of land of 1 acre. We shall gradually relocate, starting from the senior school. We hope to complete the relocation by 2022.
4.In your opinion, what are the main qualities an entrepreneur should have?
Patience and resilience are important qualities. A school and many businesses take time (more than one year) to start giving a return.
"Phyllis has established a high school for children who could otherwise not fit in a normal secondary school set up and opened a Dyslexia Assessment Centre."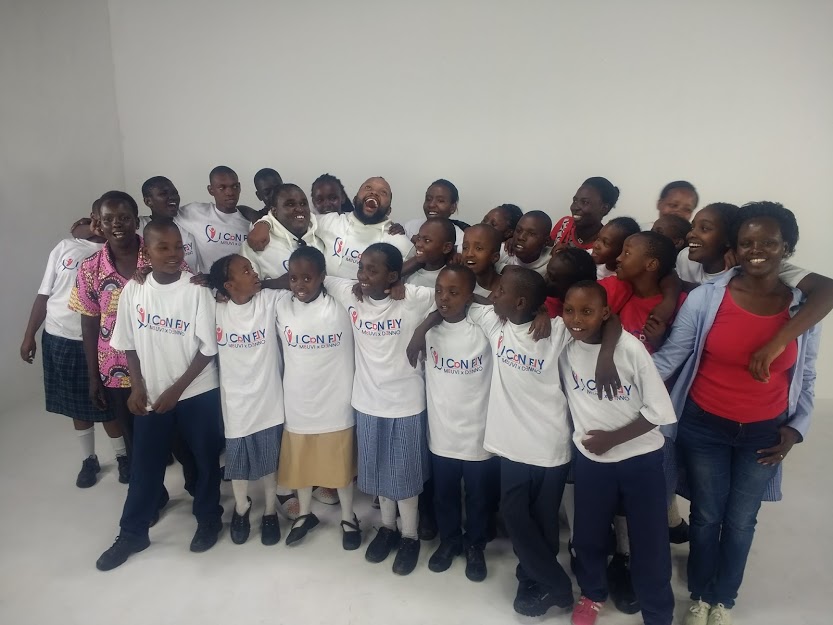 5.Is there a person you are inspired by, i.e., an entrepreneur or a particular mentor?
Barbara Corcoran has inspired me. She is an American businesswoman who had to grab an opportunity to become a market leader in real estate brokerage. Barbara has dyslexia, and she did not allow her difficulties to limit her.
Locally, I look up to Dr. S. K. Macharia of Royal Media. Despite the hardship he experienced when he started his business, he weathered the storm and now has the largest media house in Kenya.
6.What would you suggest to a new-born entrepreneur?
Professionalism is important; where the entrepreneur has no skills, he/she should engage/hire the right personnel.  However, having skills for the type of business is crucial. Hired personnel might disappoint, but if the entrepreneur is skilled, the business will continue. Self-development for the entrepreneur and his employees is also important.  There is a need for continuous development because things change extremely fast during this era of technology.
7.Could you tell us a particular satisfactory moment you had in your entrepreneurial activity?
In 2016 our first candidates sat for the National Examination. This was a good indicator that the school was making an impact on the community. The government embraced our school model and allowed us to have an examination center even when we had fewer candidates than the required number.
Another satisfactory moment is when we admitted students from across the border. Our effort to create awareness about dyslexia and other learning difficulties had become regional.
8.Could you tell us how the MBA has helped you and your business?
The MBA is the best thing that happened to me. I wish I had done this course a long way back. I have been able to learn lots of things that we took for granted. I learned the importance of learning the business as a company as opposed to a partnership. I've learned marketing methods and how to remain a market leader, and many other useful things.
Learn more on Rare Gem
Facebook page: @DyslexiaKenyaOrganisation
Twitter account: @raregem_school
Instagram account: raregem_telent_school