Saticon Conteh is an entrepreneur from Sierra Leone and he is the Founder and CEO of Grace Farm, a commercial plantain farm established in 2017 and situated in Ropolon Village, approximately 20km from Makeni, the capital city of the Country. By providing affordable and high-quality plantain, Saticon's enterprise helps local communities to vary their eating habits and fight malnutrition.
Grace Farm is equipped with qualified people with outstanding experience in both private and agricultural sector, who play the roles of Chief Executive Officer, Human Resource and Administrative Officer, Operation and Site Supervisor and Marketing Officer. Unskilled labour under contract is also an essential part of the workforce of the company with specific tasks to be performed.
"After the establishment of Grace Farm in the region, plantain have been provided in abundance in market stalls at affordable and fair price. We grow and sell fresh plantains in different forms such as boiled, chips, fried, roasted, and snacks from plantain flower." he explained.
Saticon's college background ended with a BSc (Hon) degree in Environment and Development from Njala University College. He has an extensive experience in working with both local and international humanitarian organizations, also due to the war background that his country faced in the '90s. Later, Saticon pursued post-graduate studies in mining, then moving to the private sector where he worked for cooperate groups and runs his own business at the same time.
"We not only have full-time employees, but several casual workers that we hire among youths
in order to reduce the crime rate"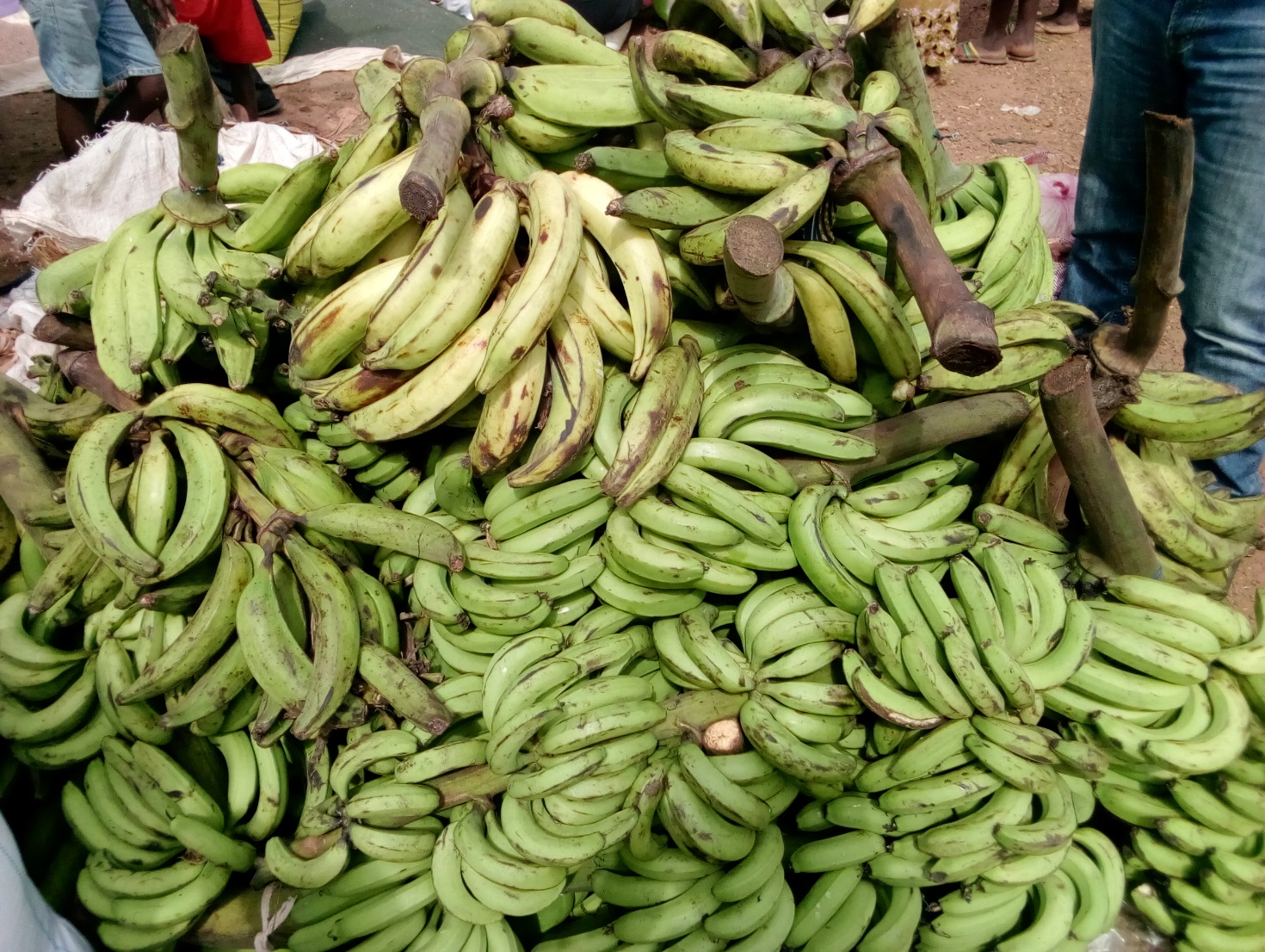 "I discovered the E4Impact MBA through the word of mouth. After seeing what former participants of the program were doing as entrepreneurs around Sierra Leone, I took my decision to enroll." he said talking about his experience as a student at the Global MBA in Impact Entrepreneurship at the University of Makeni.
Let's find out more about Grace Farm!
1.How was your Business Idea born?
The idea of establishing a commercial plantain farm was born out of two folds in mid 2017. The first was a recall of my childhood experience in the '80s. I grew up as a child in an extended and typical African family setting. Basically, because government wasn't fully monitoring imported goods, all sorts of rice – ranging from broken types to varieties full of weevils and impurities – was brought into Sierra Leone from Asian countries and sold at varied prices. This left consumers in the mercy of business people. Within the context I lived, I had to walk over 6 km a day in search of good quality rice at reasonable price for the family meal. This nightmare lasted for years.
Secondly, the call by the former Minister of Agriculture and Food Security for Sierra Leoneans to diversify their eating habits caught my attention. The Minister emphasised that people should have changed their mindset of considering rice as staple food and said that the country should have grown other food items – like plantain, banana, sweet potatoes, cassava, etc. – which the population could feed on and live healthy as well.
Hence, I decided to enroll into the E4Impact MBA Program to fine-tune my business idea in order to embark on commercial plantain farming.
2.How can your business improve the life of the beneficiaries of your activities? 
There is a common opinion around the neighbourhood that anyone who regularly eats plantain must be rich; this implies that plantain is an expensive commodity and it can only be eaten occasionally. With the establishment of Grace Farm in the region, however, plantain have been provided in abundance in market stalls at affordable and fair price. This means that price of plantain is no longer based on the appearance of the customer or his/her bargain skills (as it was happening) but based on standardized price – so measured per kg weight. Considering all of the above, therefore, people shall and can now change their eating habits and all the health benefits of eating plantain will therefore come by.
3.What has been the main challenge you had to overcome in your entrepreneurial experience? 
At the beginning of my entrepreneurial career, I had the feeling that it was a good idea to entrust and involve extended family members in business activities until two of my separate businesses in waste recycling and water-well construction collapsed at different attempts. Even with such bitter experience, other family members didn't see anything wrong with the situation and the collapsing of the activities. Anyway, after such experience, I decided not to mix family with business dealings, especially extended family members in future ventures like Grace Farm. The most important thing to learn as a lesson is that an entrepreneur should have hands on the business in order to thrive sustainability.
4.In your opinion, what are the main qualities an entrepreneur should have?
I believe a successful entrepreneur should be flexible, approachable and innovative. Furthermore, he should possess a persevering spirit of pushing harder even during odd times and be ready to work for long time and in remote places, also doing things that other people aren't ready to. A respectful entrepreneur should be a team builder and able to work within his/her team. In conclusion, entrepreneurs have to be realistic when pricing products.
5.Is there a person you are inspired by, i.e. an entrepreneur or a particular mentor?
Since we grew up together, in my life I have been deeply inspired by the perseverance of Musa Sanu Konteh, the radical moves he has made to change his status in the society and what he keeps doing around the country as an entrepreneur. In fact, it is because of him that I discovered and enrolled into the 3rd edition of the MBA in Makeni.
6.What would you suggest to a new-born entrepreneur?
To new entrepreneurs, I will always give the following advice: firstly, identify a pain in the business and come up with a unique innovative solution to address such pain. Secondly, get to know your customers and competitors by carrying out market research on the products or services you are going to provide.
7.Could you tell us a particular satisfactory moment you had in your entrepreneurial activity?
A satisfactory moment in my entrepreneurial path occurred when I arranged a new business plan by modifying one of my former ideas on waste recycling entitled "From Waste to Wealth" and submitted it to the American Embassy Mission in Freetown for funding. The project drew the attention of the Ambassador and, later, a seed grant was awarded to the business for the fabrication of a local plastic melting machine.
8. Could you tell us how E4Impact program has helped you and your business?
The introduction of the MBA program in Makeni was timely and it has given significant contribution in developing businesses around the country. Furthermore, the MBA should be popularized as a unique program across Sierra Leone, and not only in the sub-region of Makeni. That's the reason why I believe it would be great if some satellite stations, venues or lecture rooms could be opened both in Bo and Freetown.